According to the Health and Safety Executive "nearly half of all accidents involving abrasive wheels are due to an unsafe system of work or operator error."  Abrasive Wheel training is crucial for those who operate an abrasive wheel and operatives shouldn't operate or handle an abrasive wheel without training.   Free advice on the precautions to take to manage risks and prevent accidents are available on the HSE site. Information on this is available via their free download "Safety in the use of Abrasive Wheels"
Common abrasive wheel injuries happen as a result of wheel breakage or contact with a running wheel. Bench grinders are among the most widely used abrasive wheel and found in workshops everywhere. This guide will give tips on how to stop a bench grinder quickly.
This abrasive wheel training course is for anyone who uses abrasive wheels or employs people who use abrasive wheels as part of their work. There are a wide range of tools and processes that use abrasive wheels and ensuring their correct use and safely is of paramount importance.
Abrasive wheel applications range from hand grinding to disc cutting. Different wheels have different properties and characteristics which are suitable for specific tasks. They also have weaknesses that pose different risks and hazards in their handling and use. For this reason, it's important that you always select the right abrasive wheel for the job and use it with the right machinery. This course covers the anatomy of an abrasive wheel and the dangers they pose along with safe storage and handling.
The Abrasive Wheels Regulations 1970 governs the laws and regulation on abrasive wheels training and operations
| | |
| --- | --- |
| Course Content | Module |
| Introducing Abrasive Wheels | 1 |
| The Anatomy of an Abrasive Wheel | 2 |
| The Dangers of Abrasive Wheels | 3 |
| Abrasive Wheel Safety | 4 |
| Safe Speeds | 5 |
| Other Wheel Markings | 6 |
| Storage and Handling | 7 |
| Checking and Testing | 8 |
| Training and Certification | 9 |
| Inspections | 10 |
| Course Summary | 11 |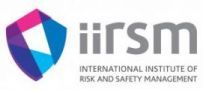 CPD Units  "3"
Course Assessment
Online assessment in this abrasive wheel training is carried out by a series of multiple choice questions. Candidates must answer 70% of the questions correctly to pass each module. We advise you to complete each module and answer the question before moving on to the next module. This provides a better learning experience because you will need to have knowledge from earlier modules to understand some of the material in the later modules. For those who complete the course successfully, a PDF certificate of the award is sent directly to your inbox.  Hard copies of the award are available on request.  The course takes 100 minutes of training to complete. This is course content only and does not cover the time it takes to answer questions.
Other related courses to abrasive wheel training are
Behavioural Safety Training
Working Safely