Alcohol Personal License Holder
If you're involved in any way in the sale of alcohol, it's important that you understand the licencing laws and the responsibilities that go with them. Safe consumption, measured in alcohol units, is fully detailed in the training and provides an alcohol unit calculator. The alcohol licencing laws of the United Kingdom regulate the sale and consumption of alcohol, with separate legislation for England and Wales, Northern Ireland and Scotland being passed as necessary by the UK Parliament, the Northern Ireland assembly and the Scottish Parliament respectively. Any organisation, business or individual who wishes to sell alcohol must have a licence. Each premises must have a Designated Premises Supervisor who hold an Alcohol Personal Licence.
Who is this course for?
This personal alcohol licence course is suitable for anyone involved in the sale of alcohol who wishes to take on the position of Designated Premises Supervisor or employers in the alcohol industry. This includes hotels, restaurants, pubs, cinemas and supermarkets and anyone business involved in the sale of alcohol and gives a useful alcohol unit calculator It comes with a useful alcohol unit calculatorIt comes with a useful alcohol unit calculator
All venue and premises that sells alcohol must have a DPS, designated premises supervisor. This DPS must hold a personal licence which is awarded on successfully passing the  "Level 2 Award for Personal Licence Holders". Qualification.
This training programme covers the topics and all questions that are found in the exam
Exam Process to attain a Full Alcohol Personal Licence
Candidate completes this APLH Online Course as prepare for the exam.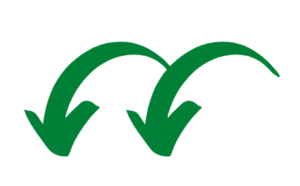 If a pass mark is attained, the candidate will be issued with an certification of passing our training course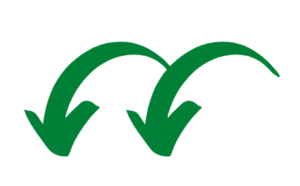 Candidate has the option to upgrade to the fully accredited APLH certificate by taking licensing authority exam. This consists of 40 questions, which were covered in the course. 28 correct answers are needed to pass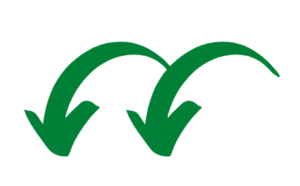 Candidate will be asked to complete application form, which includes Name, Address, DOB and choosing an available date to take the online exam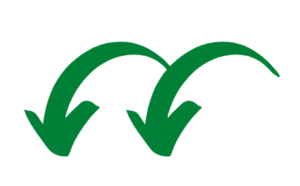 The candidate will then be given login details to access the invigilated online exam. The candidate will also receive instructions on computer setup and checks that will ensure the integrity of the exam process.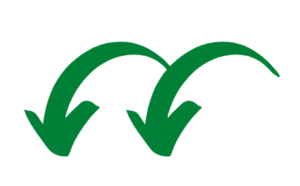 If a pass mark is achieved, we will arrange for you to receive a Full APLH certificate, issued by your local authority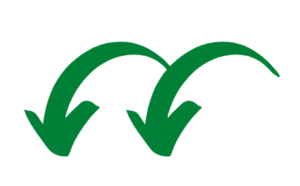 If a pass mark is not achieved, re-sit charges apply. Please contact us through our contact page.
Minimum Candidate Specification
Webcam
Speakers or Headphones
Google Chrome web browser
Photo ID
2-week window during which the exam can be taken
Exam Rules
No external devices can be used
No other tabs open on the computer
No one else in the room at the time of the exam
No written notes
Summary of Course Content
Introduction to personal alcohol licence course
An overview of the UKs alcohol licencing laws, the framework that supports them, the licencing options, their implementation, and the role of key personnel. Alcohol consumption is measured in units and this part of the course discusses alcohol units and safe drinking.
Premises Licences
A premises licence is needed for any business or other organisation that sells or supplies alcohol on a permanent basis. Premises refers to any building, open space movable structure or vessel issued by the licencing authority for the area where premises are situated
Personal Licences and Club Premises Certificates
Premises licenced to sell alcohol must have a DPS who holds a valid personal licence. The exception is a community premises that has successfully applied to waive the DPS requirement under Section 41d of the Act. Also, there is no such requirement for the supply of alcohol in a member's club, as they're run by a committee which has the power to vote and take decisions.
Dealing with Licensing Authorities
Licencing authorities are the bodies responsible for carrying out all licencing functions in an area. Their main function includes monitoring the licensing system, issuing licences and keeping a register of licences.
Types of Businesses Selling Alcohol
This module examines the different types of businesses that sell and distribute alcohol to the general public and the laws that govern them
Representations and Mandatory Conditions
This module looks at challenging decisions made by licensing authorities.  Businesses can make representations on premises licence applications or club premises certificate applicationsand representations can be made to the local authority about any application including new licences, variations or reviews
Licensing Authority Powers
The licencing Act gives police local authorities and other responsible authorities certain powers, including powers to close licenced premises and request a review of licenced premises.
Children and Under 18s
The penalties for selling alcohol to under 18s could be an unlimited fine if found guilty in court. Police could issue a £90 fine to the person selling the alcohol and the premises licence could be reviewed.
Responsibility in Alcohol Retailing
This module outlines the responsibilities involved in alcohol retailing, including the strength of alcoholic drinks, drinking guidelines, and how to avoid and reduce conflict. Those serving alcohol to the public must provide accurate information regarding alcohol units or content, measured in ABV, and have smaller measures available. The course concludes by providing an alcohol unit calculator formula.
| | |
| --- | --- |
| Course Content | Module |
| Introduction | 1 |
| Premises Licences | 2 |
| Personal Licences and Club Premises Certificate | 3 |
| Dealing with Licencing Authorities | 4 |
| Types of Businesses Selling Alcohol | 5 |
| Representation and Mandatory Conditions | 6 |
| Licencing Authority Powers | 7 |
| Children and Under 18s | 8 |
| Responsibility in Alcohol Retailing | 9 |
Alcohol Personal Licence Holder

CPD Units '3'
Recommended System Requirements
• Browser: Up to date web browser
• Video: Up to date video drivers
• Memory: 1Gb+ RAM
• Download Speed: Broadband (3Mb+)
Online assessment for this alcohol personal licence training is carried out over a series of nine modules.  The duration of the course is 90 minutes. (Note: This is based on the amount of video content shown and is rounded off. It does not account in any way for loading time or thinking time on the questions).
Other related courses to Alcohol Personal Licence Holder include