Noise Awareness Training
Noise at work can cause hearing damage that is permanent and disabling. Hearing damage is preventable if you take the right precautions.  The loss of hearing is permanent and can be detrimental to a person's quality of life. It interferes with a persons communications skills and their ability to follow conversations. The loss of hearing is a very isolating disability and employers should take every measure available to protect their employees hearing.  This can be done by implementing a noise awareness training programme where noise levels are high in the workplace.
Control of Noise at Work Regulations 2005 act covers the control and prevention of excessive noise in the workplace and protect the hearing of workers.  The regulation covers the legal responsibilities of employers to identify when there is a health and safety problem with noise levels in the workplace. It details ways to implement systems of the control of noise to prevent harm to employees.  Guidance on noise awareness can be found on HSE's website at Noise at Work.
This course will show you how dangerous noise can be in the workplace so learners are made aware of the main safety issues.  We then discuss some of the simple science of the effects of excessive noise and the main laws that introduce noise level limits. We also covers specific health risks and how to avoid them by producing risk assessments and action plans.  The health risks of excessive noise is also addressed by the provision of appropriate PPE.  The course concludes by examining how to provide information and instruction to employees, along with the most professional way to conduct health surveillance of the workforce.
| | |
| --- | --- |
| Course Content | Module |
| Noise in the Workplace | 1 |
| Legislation | 2 |
| Health Risks | 3 |
| Action Plans | 4 |
| Prioritising Controls | 5 |
| Personal Protective Equipment | 6 |
| Information and Health Surveillance | 7 |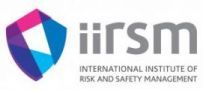 Course Assessment
Online assessment for this noise awareness training is carried out by a series of multiple choice questions. Candidates must answer 70% of the questions correctly to pass each module. We advise you to complete each module and answer the question before moving on to the next module. This provides a better learning experience because you will need to have knowledge from earlier modules to understand some of the material in the later modules. For those who complete the course successfully, a PDF certificate of the award is sent directly to your inbox.  Hard copies of the award are available on request.  The course takes 55 minutes of training to complete. This is course content only and does not cover the time it takes to answer questions.
Related courses to Noise Awareness that you might be interested in are