Working in Confined Spaces Training
Working in confined spaces training will give candidates an understanding of the control measures that must be followed.  Candidates must be able to demonstrate these 'safe working procedure' skills.  The course discusses the implications of the legislation that governs working in confined spaces, The Confined Spaces Regulations 1997. It also explores what counts as a confined space and the potential hazards.  Candidates learn about emergencies and rescues along with safe operating procedures.
For Health and Safety reasons, the better option is to avoid working in confined spaces, wherever it is possible.  Where it is impossible to avoid, you must conduct risk assessments and plan on how to manage this risk. Special attention for the dangers of working in confined spaces are:
You should consider how to ventilate or remove noxious fumes from a confined space
In the event of a risk of liquids or gases flooding in, you should establish if it is possible to lock valves
If someone is goes into a confined space and there is not enough oxygen to breathe properly, you must provide breathing apparatus or ventilate the space to increase oxygen levels beforehand
Emergency arrangements must be incorporated into risk assessments and planning for the reason that systems are in place prior to when they are needed. Any emergency procedure must include knowing how your will communicate with those in the confined space and also a pre-planned rescue procedure if one or more are overcome by fumes.working in confined spaces
Important note
Please note that this is an awareness course only so if your duties include working in confined spaces you also need further practical training.  Please contact us if you would like more information on practical training.
| | |
| --- | --- |
| Course Content | Module |
| The Law | 1 |
| Confined Space and the Dangers? | 2 |
| Safe Procedures | 3 |
| Communication, Emergencies and Paperwork | 4 |
Working in Confined Spaces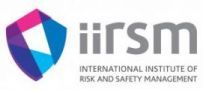 Course Assessment
Online assessment for this working in confined spaces awareness is carried out by a series of multiple choice questions. Candidates must answer 70% of the questions correctly to pass each module. We advise you to complete each module and answer the question before moving on to the next module. This provides a better learning experience because you will need to have knowledge from earlier modules to understand some of the material in the later modules. For those who complete the course successfully, a PDF certificate of the award is sent directly to your inbox.  Hard copies of the award are available on request.  The course takes 25 minutes of training to complete. This is course content only and does not cover the time it takes to answer questions.
Related courses to Confined Spaces Training include