Asbestos Awareness Training
Asbestos is a dangerous building material that was prevalent prior to 1980.  Every year thousands of people fall ill and die because of exposure to asbestos Despite knowledge of the dangers of asbestos, parts of the construction industry used ot right up until the year 2000. The Control of Asbestos Regulations (CAR) 2012 act applies to employers, employees, the self-employed and duty holders. The act covers the use of material containing asbestos. Regulation 10 of CAR states that every employer must ensure that adequate information, instruction and asbestos awareness training is given to employees who be exposed to asbestos. This training includes asbestos awareness training online courses, such as this one. Similar provisions were implemented to include maintenance workers and others not directly employed in construction.
Our asbestos awareness training helps learners recognise the types of materials that contain asbestos because it's uses were varied.  Candidates will learn about the risks and steps that can minimise these risks. We discuss the legislation that govern asbestos to limit its use and protect workers.
| | |
| --- | --- |
| Course Content | Module |
| Properties and Risks of Asbestos Exposure | 1 |
| Different Types of Asbestos | 2 |
| Avoiding the Risks from Asbestos | 3 |
| An Outline of Asbestos Legislation | 4 |
Asbestos Awareness Training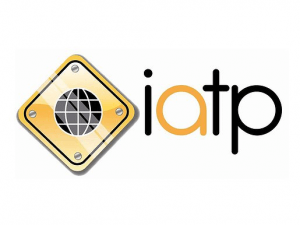 Course Assessment
This online assessment for asbestos awareness training is carried out by a series of multiple choice questions. Candidates must answer 100% of the questions correctly to pass each module. We advise you to complete each module and answer the question before moving on to the next module. This provides a better learning experience because you will need to have knowledge from earlier modules to understand some of the material in the later modules. For those who complete the course successfully, a PDF certificate of the award is sent directly to your inbox.  Hard copies of the award are available on request.  The course takes 65 minutes of training to complete. This is course content only and does not cover the time it takes to answer questions.
Related courses to Asbestos Awareness Training Online offered by Agile Career Training Ltd are: