Behavioural Safety Training
Behavioural safety training is a crucial element in maintaining good health and safety practices.  Even the most effective systems quickly lose their effectiveness without the awareness of how behaviour contributes to the process. Creating a safe working environment is determined as a result of how successfully health and safety procedures are adopted by the workforce.  Therefore, a positive attitude toward good safety practices is an integral part of any health and safety management system.
This training course defines what behavioural safety is and explains the origins of the concept. It covers some simple ways to implement it in the workplace so that it  brings immediate benefits. It also gives some examples of 'at risk behaviours' that lead to unnecessary risks.  Using  these examples to analysis
risk will help you to devise ways to measure your workforce's attitude to health and safety so you can identify ways to encourage positive workforce attitudes. Finally this behavioural safety training course looks at the key laws regarding health and safety in the workplace.
The HSE report that a "Significant number of accidents reportedly caused by inappropriate behaviour" and that "Behaviours determine the performance of a company's safety systems".   For their full analysis on the topic, see Human Factors: Behavioural Safety Approaches — An Introduction
| | |
| --- | --- |
| Course Content | Module |
| Introduction | 1 |
| Essential Terms and Business Benefits | 2 |
| How Behavioural Safety Works | 3 |
| Setting up a Programme | 4 |
| Ensuring Positive Workforce Attitudes | 5 |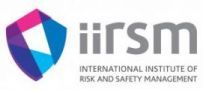 Course Assessment
Online assessment for this behavioural safety training is carried out by a series of multiple choice questions. Candidates must answer 70% of the questions correctly to pass each module. We advise you to complete each module and answer the question before moving on to the next module. This provides a better learning experience because you will need to have knowledge from earlier modules to understand some of the material in the later modules. For those who complete the course successfully, a PDF certificate of the award is sent directly to your inbox.  Hard copies of the award are available on request.  The course takes 45 minutes of training to complete. This is course content only and does not cover the time it takes to answer questions.
Related courses to Behavioural Safety Training include