Manual Handling Training
Employers have a legal obligation to protect their workforce from risking an injury due to incorrect manual handling practices in the workplace. This includes the lifting, supporting or moving of loads.  In a twelve month period to the middle of 2019, the HSE calculates there were 581,000 non-fatal injuries at work in Great Britain. Incorrect manual handling account for  20% of these injuries. HSE Manual Handling Statistics
Manual handling, or to be accurate, incorrect manual handling, is one of the most common causes of injury at work.  The Regulations lay out duties for both employees and employers. They give a general requirement that employees must be trained to manually handle correctly including the use of any equipment their employer provides to handle loads safely.   The Manual Handling Operations Regulations, 1992 is the law governing manual handling at work.  The legal advice is to avoid any unnecessary form of manual handling as this will reduce the risk of injury.
This course outlines exactly what constitutes manual handling and covers the regulations and legislation that apply to manual handling tasks. It then goes on to cover safe handling techniques and how to develop good habits in relation to manual handling. It finishes off by introducing some practical solutions and the use of mechanical aids.
NB: Please note that this is an awareness course only, if your duties include manual handling you will also need further practical training, you can get in touch with us to arrange this. Training your employees with our online system will go a long way to giving them greater awareness of the dangers that poor manual handling poses, as well as covering safe handling techniques, practical solutions to manual handling issues and the use of mechanical aids
| | |
| --- | --- |
| Course Content | Module |
| What is Manual Handling? | 1 |
| Manual Handling Regulations | 2 |
| Safe Handling | 3 |
| Learning Safe Handling Habits | 4 |
| Practical Manual Handling Solutions | 5 |
| Use of Mechanical Aids | 6 |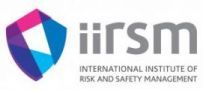 CPD Units '2'
Course Assessment
This online assessment for manual handling training is carried out by a series of multiple choice questions. Candidates must answer 75% of the questions correctly to pass each module. We advise you to complete each module and answer the question before moving on to the next module. This provides a better learning experience because you will need to have knowledge from earlier modules to understand some of the material in the later modules. For those who complete the course successfully, a PDF certificate of the award is sent directly to your inbox.  Hard copies of the award are available on request.  The course takes 75 minutes of training to complete. This is course content only and does not cover the time it takes to answer questions.
Other relevant workplace safety courses offered by Agile Career Training Ltd
Slips, Trips and Falls
Behavioural Safety
Emergency First Aid at Work – refresher course