Electricity is the lifeblood of modern society, it enhances our quality of life and we are becoming increasingly reliant on it to power tools and devices we use for work and entertainment. However, although electricity has many benefits it can also be a hidden killer as it can't be seen, felt, smelled or heard until someone comes into contact with it.  This everyday nature of a electricity requires considerable electrical safety training to ensure the safety of everyone.
Good electrical safety means ensuring regular assessments of electrical hazards, including identifying how levels of risk have been established, what the precautions are to manage these risks and who these risks apply to. Electrical equipment and installations must be suitable for it's intended use and only be used for this purpose. There must be sufficient sockets for purpose and they, along with plugs
and cables must be provide adequate protection for users.  Circuit breakers, fuses and other devices should be correctly rated and isolaters and fuse box casing should be inaccessible to those who do not need access to them.  For guidance on electrical safety from an official health and safety perspective, read HSE's guide to Electrical Safety
This electrical safety training course will start by covering the many benefits electricity brings to society, as well as its key components voltage, current and resistance. It will explain the two main types of electricity, cover UK accident and death statistics, and describe a simple way of remembering the electrical hazards. It then goes on to provide basic instructions about how you could safely help someone you suspect has received an electric shock. Towards the end of the course it includes an overview of the main standards, guidance and legislation that control the use of electricity in the workplace, and finish off by looking at simple maintenance plans and portable appliance testing including who within an organisation would be best to carry out the various checks
| | |
| --- | --- |
| Course Content | Module |
| Overview and benefits of Electricity | 1 |
| What is Electricity? | 2 |
| How Electricity Can Cause Harm | 3 |
| Legislation, Standards and Key Steps | 4 |
| PAT Testing Standards and Guidance | 5 |
Electrical Safety Training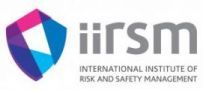 Course Assessment
Online assessment for this electrical safety training is carried out by a series of multiple choice questions. Candidates must answer 70% of the questions correctly to pass each module. We advise you to complete each module and answer the question before moving on to the next module. This provides a better learning experience because you will need to have knowledge from earlier modules to understand some of the material in the later modules. For those who complete the course successfully, a PDF certificate of the award is sent directly to your inbox.  Hard copies of the award are available on request.  The course takes 45 minutes of training to complete. This is course content only and does not cover the time it takes to answer questions.
Related courses to electrical safety training offered by Agile Career Training Ltd include
Working Safely Training
Basic Fire Safety Awareness
Working in Confined Spaces
Working at Height