Workplace Health & Safety
This course covers general workplace health and safety risks that apply to a wide range of types of businesses and sectors.  These vary from office and retail environments to workshops and factories. The wide range of topics covered makes this a great course to act as an introduction to health and safety in the workplace to build your knowledge on.  This might be practical applications or more detailed courses that cover specific hazards that employees come into contact with.  This course is somewhat of an introduction to workplace health and safety and employers can use it as an initial part of an induction process.
The Health and Safety Act 1974  is the legislation that governs health and safety in the UK. Candidates will understand it's impact in the workplace by the end of this course and also definitions of common terms in health and safety. This is followed up with some statistics outlining the most common causes of accidents in the workplace. Candidates will also learn good practice in relation to electricity, display screen equipment and the use of safe manual handling techniques. The course also introduces best
practice in the control of substances hazardous to health regulations.  This comprehensive course also discusses PPE and common procedures to follow in the event of a fire.
The course contains specific case studies to highlight individual examples of health and safety procedures. It also serves to outline the risks and potential consequences if there is a health and safety breach. Along with all this it introduces the concept of risk assessment and concludes with the actions that should be taken in the event of an emergency situation.
| | |
| --- | --- |
| Course Content | Module |
| What is Health and Safety? | 1 |
| Case Studies | 2 |
| Corporate Manslaughter | 3 |
| Accidents | 4 |
| Fire, Electricity, DSE and Manual Handling | 5 |
| Emergencies, COSHH, PPE and Stress | 6 |
Workplace Health and Safety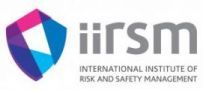 Course Assessment
Online assessment for this workplace health and safety is carried out by a series of multiple choice questions. Candidates must answer 70% of the questions correctly to pass each module. We advise you to complete each module and answer the question before moving on to the next module. This provides a better learning experience because you will need to have knowledge from earlier modules to understand some of the material in the later modules. For those who complete the course successfully, a PDF certificate of the award is sent directly to your inbox.  Hard copies of the award are available on request.  The course takes 45 minutes of training to complete. This is course content only and does not cover the time it takes to answer questio
Related couns.rses to Workplace Health and Safety include