Assessing Display Screen Equipment
This display screen equipment awareness aims to make those responsible for DSE aware of the impact on the health of it's users and also improves workflow.  The definition of a user is anyone who uses display screen equipment for a significant part of their work and for more than one hour on daily. Specsavers advice on computer eye strain gives tips on how to reduce the risks associated with daily screen usage.
Display screen equipment covers a range of devices, not solely computer monitors.  For our purposes, the term covers screen equipment such as laptops, televisions, CNC control pads, portable diagnostic screens and personal computers. Any equipment that contains cathode ray tubes or CRTs also falls into the category.
The Health and Safety (Display Screen Equipment) Regulations contain special directives that cover DSE safety. Both employers and employee have responsibilities under the legislation. The Health and Safety (Display Screen Equipment) Regulations 1992 act governs display screen equipment. It covers a range of workplace requirements relating to DSE including the following:
The health and safety requirement of a workstation
Routines to follow such as taking regular breaks
Provision of Display Screen Awareness Training
Provision of regular eye tests
This course fulfils the employers statutory training obligations and also helps employers reduce the risk of relating to display screen equipment.work
| | |
| --- | --- |
| Course Content | Module |
| Introduction to DSE for Risk Assessors | 1 |
| Legislation | 2 |
| Protecting Your Body | 3 |
| Adjusting your Chair | 4 |
| Adjusting Your Screen | 5 |
| Work Arrangements | 6 |
| Adjusting the Layout of Your Workstation | 7 |
| Adjusting Your Work Environment | 8 |
| Risk Assessment Overview | 9 |
| Principles of Sensible Risk Management | 10 |
| Key Health and Safety Legislation | 11 |
| DSE Hazards and Risks | 12 |
| DSE Assessments | 13 |
| Control and Prevention | 14 |
| Practical Element | 15 |
Assessing Display Screen Equipment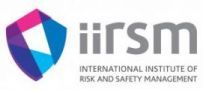 Course Assessment
Online assessment in the screen equipment awareness course is carried out by a series of multiple choice questions. Candidates must answer 70% of the questions correctly to pass each module. We advise you to complete each module and answer the question before moving on to the next module. This provides a better learning experience because you will need to have knowledge from earlier modules to understand some of the material in the later modules. For those who complete the course successfully, a PDF certificate of the award is sent directly to your inbox to the email address you supplied. Hard copies of the award are available on request.  The course takes 110 minutes of training to complete. This is course content only and does not cover the time it takes to answer questions.
Other related courses to Assessing Display Screen Equipment Training are:
Workplace Health and Safety
Display Screen Awareness Training
Manual Handling