Emergency First Aid at Work - Online Annual Refresher
The law requires employers and the self employed must ensure immediate medical help is available for anyone who is injured or get ill in a workplace under their control.  Every workplace must appoint a person in charge with emergency first aid training, provide an adequately stocked first aid kit, maintain it and give information to everyone in the workplace on what the first aid arrangements are in the event of an accident, injury or illness.
Emergency First Aid at work is covered under the The Health and Safety (First Aid) 1981 Act and details employers responsibilities to provide "adequate and appropriate" facilities in the event that someone is injured or taken ill at work.  The legislation applies to all workplaces, regardless of the size of the company.  While those who are not classified as employees of the company are not directly covered by
the regulations, the HSE strongly recommend that employers take account of everyone who in on their premises to be taken account of when planning a first aid strategy. For a full overview of HSE recommendations, visit First Aid at Work on their website
This emergency first aid training course highlights some of the most common situations that you might come across and the actions that you can take to help. In the most serious situations a first aider's role will be to assess the scene so that accurate information can be passed to Emergency services and then to act appropriately to try and increase the patients odds of survival.
| | |
| --- | --- |
| Course Content | Module |
| What is First Aid? | 1 |
| Barriers, ABCDs and The Recovery Position | 2 |
| CPR and AED | 3 |
| Choking | 4 |
| Bleeding | 5 |
| Shock | 6 |
| Spinal Injuries | 7 |
| Breaks | 8 |
| Head Injuries | 9 |
| Sprains | 10 |
| Incident Management | 11 |
| Burns and Scalds | 12 |
| Electric Shock | 13 |
| Eye Injuries | 14 |
| Epilepsy, Anaphylaxis and Diabetes | 15 |
| Heart Attack and Stroke | 16 |
Emergency First Aid at Work – Online Annual Refresher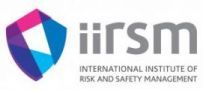 Online assessment in "Emergency first aid at work, refresher" is carried out by a series of multiple choice questions. Candidates require 70% correct answers to secure a pass.  PDF certificate will be sent directly to your inbox.  Hard copy certificate on requrest.  Duration: 150 minutes (Note: This is based on the amount of video content shown and is rounded off.  It does not account in any way for loading time or thinking time on the questions).
Related courses to emergency first aid training at work offered by Agile Career Training Ltd
Fire Marshall Training
Workplace Health and Safety